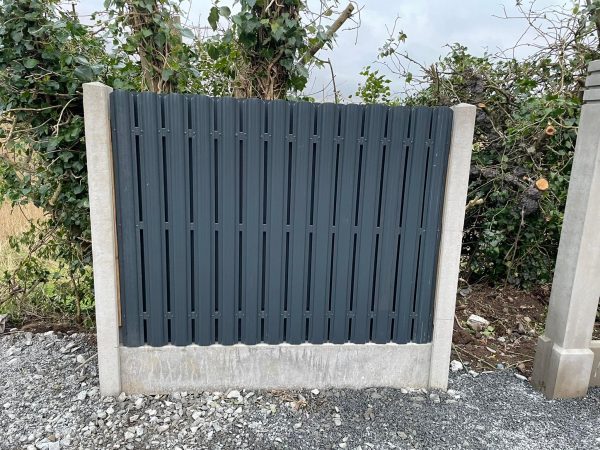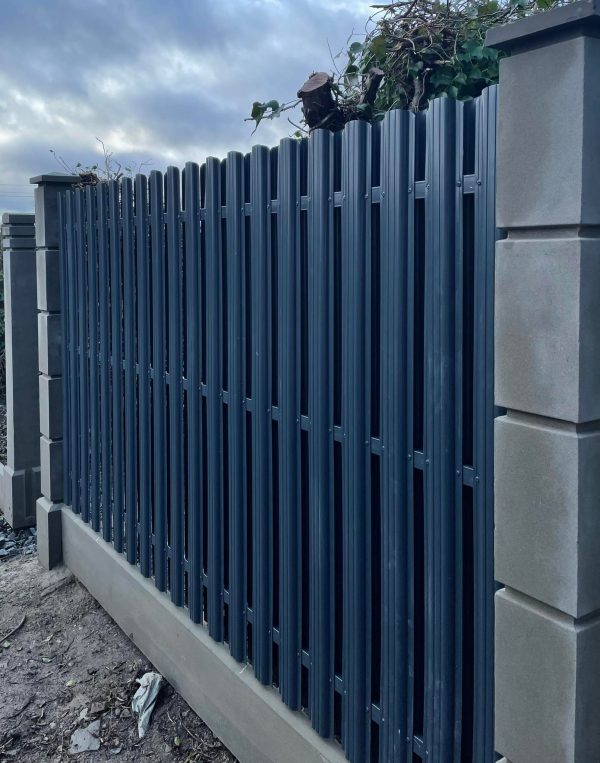 Both sides covered!
1650x1800mm
1500x1800mm
1350x1800mm
1800x1800mm
1650x2820mm
1800x2500mm
Custom sizes can be made to order.
Metal stack boards are available in different sizes, treated in brown, dark brown, gray (galvanized) or dark gray in gloss or matt finish.
They will look great both from the yard and from the street. It will be a modern solution to replace a wooden fence.
All metal fence boards are made of high quality galvanized steel and coated on both sides with primer and polymer paint.
These fence panels do not require annual maintenance, unlike wooden boards.